Sexual Assault Awareness Month 2021: Let's Talk About It
March 17, 2021
NCCASA is excited to announce our plans for Sexual Assault Awareness Month 2021 (SAAM)! Our theme, Let's Talk About It, can be used to re-center the movement around marginalized communities, be applied to prevention or advocacy, or used however agencies across the state feel is most applicable to their services.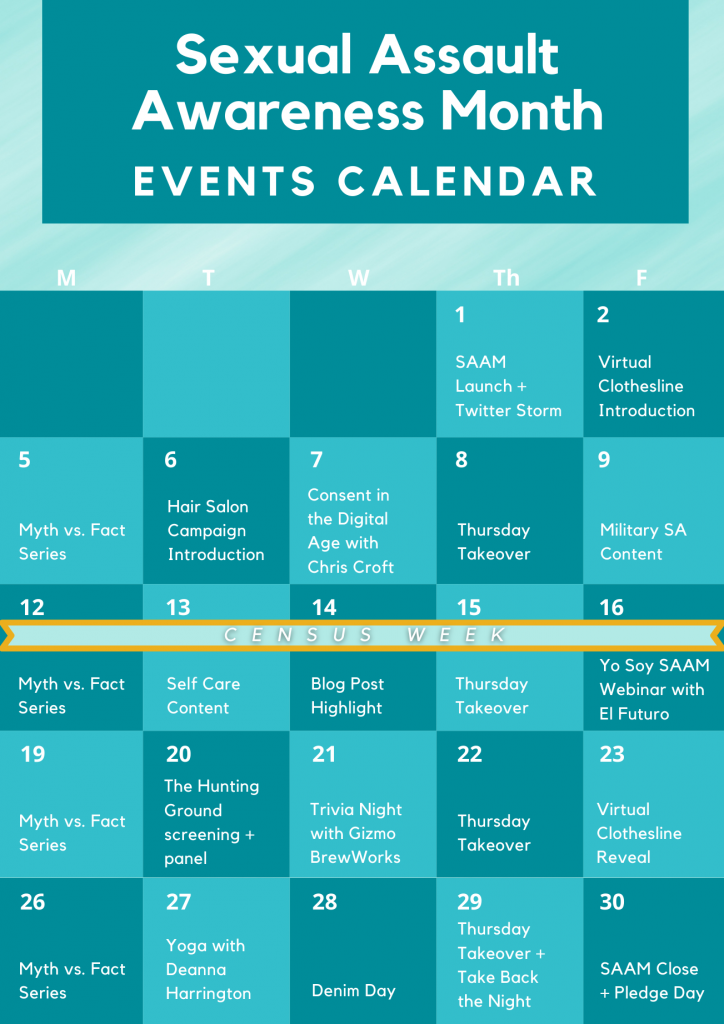 We have planned a month full of events for you to participate in, ranging from a virtual clothesline project to a documentary screening to trivia night. These events serve to raise awareness about the movement to end sexual violence. Get involved with SAAM this year, and use #SAAM2021 and #LetsTalkAboutIt to spread the message that we can end sexual violence together.
Register to attend our events:
Consent in the Digital Age: Live Advocate Interview with Chris Croft, NCCASA Prevention Education Program Manager
Yo Soy SAAM Webinar with El Futuro ***Note: This webinar will be held fully in Spanish. More details and registration to come soon.
The Hunting Ground screening + Panel
Trivia Night with Gizmo BrewWorks
Yoga for Advocates with Deanna Harrington, Director of Member Services and Technical Assistance